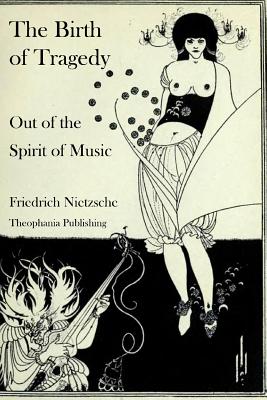 The Birth of Tragedy Out of the Spirit of Music (Paperback)
Createspace Independent Publishing Platform, 9781478256557, 184pp.
Publication Date: July 18, 2012
Other Editions of This Title:
Paperback (5/29/2012)
Hardcover (4/3/2018)
* Individual store prices may vary.
Description
Thank you for checking out this book by Theophania Publishing. We appreciate your business and look forward to serving you soon. We have thousands of titles available, and we invite you to search for us by name, contact us via our website, or download our most recent catalogues. To keep at a distance all the possible scruples, excitements, and misunderstandings that the thoughts united in this essay will occasion, in view of the peculiar character of our aesthetic public, and to be able to write these introductory remarks, too, with the same contemplative delight whose reflection-the distillation of good and elevating hours-is evident on every page, I picture the moment when you, my highly respected friend, will receive this essay. Perhaps after an evening walk in the winter snow, you will behold Prometheus unbound on the title page, read my name, and be convinced at once that, whatever this essay should contain, the author certainly has something serious and urgent to say; also that, as he hatched these ideas, he was communicating with you as if you were present, and hence could write down only what was in keeping with that presence. You will recall that it was during the same period when your splendid Festschrift on Beethoven came into being, amid the terrors and sublimities of the war that had just broken out, that I collected myself for these reflections.