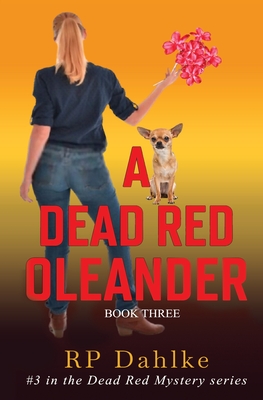 A Dead Red Oleander (Paperback)
Createspace Independent Publishing Platform, 9781478269960, 258pp.
Publication Date: July 20, 2012
* Individual store prices may vary.
Description
"Janet Evanovich meets aero-ag pilots." The Kindle Book Review When a late in the season emergency forces Lalla Bains to accept a greenhorn ag pilot for her dad's cropdusting business, she sighs in relief, After all, he comes highly recommended, his physical is spotless, and with a name like Dewey Treat, what could possibly go wrong? Then her quirky relatives arrive from Texas and things go south in a hurry: Dewey Treat drops dead, his tearful widow clobbers Sherriff Caleb Stone with his own gun and makes a run for it. Lalla, convinced the widow is innocent, sets out to prove it-against the express wishes of fianc Caleb. Feds, local law, suspicious ag-pilots, nutso relatives, and her daddy's new sidekick, Bruce the goat, make life a living hell for Lalla. Will her nosey nature solve the crime and save the day? Or put them all in mortal danger?"I'm so happy that Lalla Bains is back This is my favorite book of the three and it's all there: crime, mystery, suspense and great characters I really liked the glimpses into Lalla's thoughts as she goes back and forth with new theories. Her dad completely lost in a house full of women as Lalla's great-aunt and her cousin (Pearlie) come from Texas for her wedding is hilarious. I Matos, Amazon review"This author is an exceptional talent bringing her characters to life--you feel like you've met them before My only regret--I am finished reading and have to wait who knows how long for my next "fix" from this author Read it and enjoy " Tech Teacher, Amazon ReviewAlso at Amazon/Kindle.