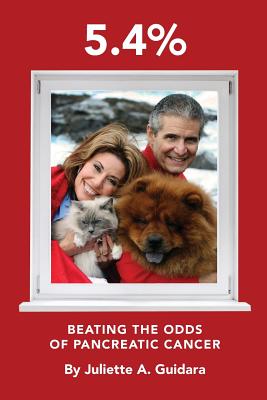 5.4% (Paperback)
Createspace Independent Publishing Platform, 9781478273592, 334pp.
Publication Date: September 23, 2012
About the Author
At the age of nineteen, Juliette Guidara outgrew Switzerland and moved to America. She learned the language and successfully worked her way up the corporate ladder to vice president of operations for an entrepreneurial enterprise in Los Angeles. She eventually moved to Boston to marry the love of her life, Frank. She then changed the path of her career to fulfill her fundamental need to help people and became a hypnotherapist. Little did she know at that time, how much that would be needed! A member of the National Guild of Hypnotists, Juliette is certified in Complementary Medical Hypnotism, is a Certified Clinical Hypnotherapist and has her Masters Certification in Neurolinguistic Programming. Eleven days before their first wedding anniversary, she learned that Frank had contracted pancreatic cancer. The couple went through the big three: surgery, radiation and chemotherapy and also ventured into many complementary and alternative healing modalities to finally beat the disease. This dramatic and painful experience led Juliette to research cancer and the immune system, as well as other healing modalities. She became a passionate student of anything that would help Frank in his recovery. As a result, she became a Certified Tong Ren practitioner, a raw food chef / teacher / instructor. Her book, 5.4%, is an honest and true story about love, commitment, strength, courage and dedication. It is that fundamental need to help people that drove her to write this book in order to share all that she has learned.
Advertisement