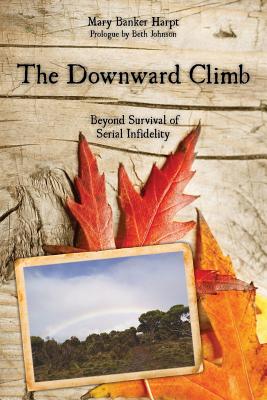 The Downward Climb: Beyond Survival of Serial Infidelity (Paperback)
Beyond Survival of Serial Infidelity
Createspace, 9781478277651, 270pp.
Publication Date: December 6, 2012
About the Author
Mary Banker Harpt is a professional speaker and trainer with a Bachelor of Arts in Communication/Training and Development and a Masters in Theology. A YMCA professional for over 22 years, she has also served businesses and communities in numerous other roles. From winding the guides on fishing rods for $1.10 an hour at age fourteen to managing one of the finest YMCAs in the country, from working as a dental assistant to coaching others as a strength trainer, from serving companies large and small as a chaplain to serving in multiple nations as a short-term missionary, the author has a rich background in many exciting and varied arenas of work. Mary has competed as a triathlete; she has raced bikes on the road, track, and trail. She has climbed mountains and traveled to fifteen nations, while embracing other cultures and making friends wherever her plane has landed. She is happiest in the company of her three children and five grandchildren, as well as her extended family. Writing, speaking, and enjoying rivers, lakes, and forests are some of her greatest pleasures. Dr. Beth Johnson is a licensed clinical psychologist and founder of Lakefront Wellness Center where she has practiced for over a decade. The Lakefront Wellness Center employs eleven clinicians who specialize in spiritual integration and mental health wellness. Dr. Johnson is a professional speaker and supervises other professionals seeking to approach mental health holistically.
Advertisement