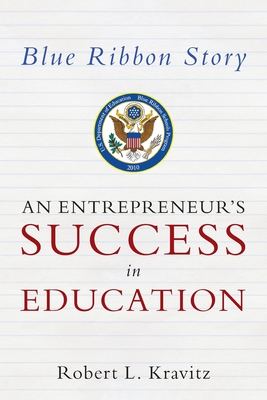 Blue Ribbon Story: An Entrepreneur's Success in Education (Paperback)
An Entrepreneur's Success in Education
Createspace Independent Publishing Platform, 9781478297031, 66pp.
Publication Date: September 6, 2012
About the Author
Robert Kravitz graduated from Rutgers University in 1990. Upon graduating he began a business selling cakes and desserts to local restaurants. In 1996 he went back to school to complete a degree in culinary arts. In 2001 he completed his M.B.A. from Saint Peter's College. During this time his business expanded and grew to annual revenue of over one million dollars. During these years he experienced all facets of entrepreneurship including obtaining a Small Business Administration loan, purchasing a building, hiring and firing employees and dealing with all types of clients. In the summer of 2003 he sold his business and began his career in education. Robert began teaching business in a Charter School in Jersey City, New Jersey. During that time he went back to school to obtain a Masters Degree in Education. After a year at the charter school he left there to become a business teacher at Fort Lee High School in Fort Lee, New Jersey. After two and half very successful years teaching he was promoted to assistant principal of the school. After six months he was promoted to principal of Fort Lee Elementary School #3. After one year, the culture of the school was changed. He has implemented his entrepreneurial spirit into the school which has created a successful school as recognized by the 2010 denomination as a United States National Blue Ribbon School.
Advertisement