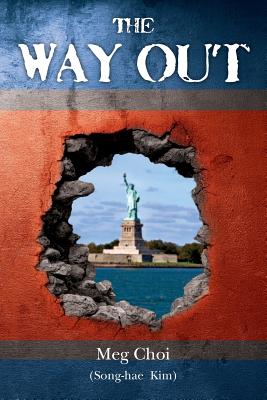 The Way Out (Paperback)
Createspace Independent Publishing Platform, 9781478321415, 346pp.
Publication Date: December 14, 2012
* Individual store prices may vary.
Description
"Hello out there Do you have ears to listen?" Mia asks. Ten year-old Mia, her father dead, two sisters missing, is left with Mother and a baby brother. Her country, Korea, is ravaged by a war. Extreme hunger and cold await. What's more, Mia is thrown into ruthless discrimination as "the family of the Reds." In her desperate quest for survival she works as a "shoe-shine-boy." Without education, there is no hope, but she has no money to pay for it. Tormented, she chooses to go to an orphanage to get a free education. Against all odds, she perseveres and becomes a pediatrician in the U.S. After 35 years of not knowing whether her sisters are alive or dead, Mia begins a sobering extraordinary journey to North Korea and finds her homeland changed incomprehensibly. Would she find her sisters to be all right? How about their families? Will she give her niece the future that was stolen from her sisters? Will her nuclear scientist nephew survive? Will she forge a hopeful future after the hauntingly terrifying past?
About the Author
"Were you stationed in Pusan around 1952?" Whenever she meets a veteran of the Korean War, Meg asks. Meg Choi spent her childhood near Kim Il-sung's hometown, Mankyungdai, North Korea. Fearful of their lives under Communism, her parents fled to South Korea leaving two year-old Meg behind with Grandparents. She lived there until seven, when General MacArthur's army came and was able to reunite her with her parents and three younger siblings. While living in Pusan as refugees, another sister was born. As the oldest with Mother in poor health, Meg took care of the baby while doing whatever housework she could, often with disastrous outcomes. U.S. soldiers took pictures of Meg with a baby on her back. Happily she modeled for them thinking she was irresistibly pretty. One soldier visited her repeatedly. He gave her toys, chocolate, and even a Barbie, but not to her siblings. It made her feel "special," but being the oldest, she had to give them away. Once he found her without the baby on her back, he carried her on his back. How she'd loved to be hugged and cared for! She felt heavenly: warm, comfortable, and big. She didn't have to share this "special" with anyone. His shoulders were for her. She wanted to learn English and get an education so she could go to America. She wanted to find the soldier and thank him. She has lived in the U.S. over 40 years, but has yet to find the soldier who instilled love and hope. She'd ask any veteran of the Korean War, "Were you in Pusan in 1952?" She wishes to return his love. She wants to tell the story before it's too late. Her heart aches knowing there are many in this world who live in misery, hunger, and fear. She hopes somehow, someway, God willing, the people of North Korea and others like them can enjoy freedom and human rights just like you and me. Meg has authored eleven nonfiction books in Korean; one of them, Aim for Harvard Instead of SNU (Seoul National University), was a bestseller in Korea. She lives in Milwaukee, Wisconsin with her husband.