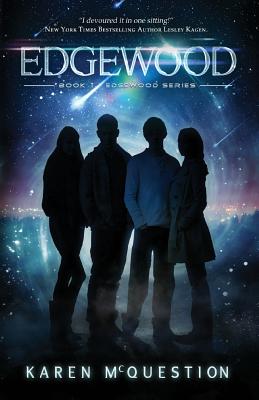 Edgewood (Paperback)
(edgewood Series)
Createspace Independent Publishing Platform, 9781478349426, 324pp.
Publication Date: September 13, 2012
* Individual store prices may vary.
Description
From bestselling author Karen McQuestion-a brand new, spellbinding novel.
Wandering the dark streets at night is Russ Becker's way of dealing with his relentless insomnia and the angst of life. But that changes forever the night he witnesses a strange astronomical event, then discovers he's developed incredible superpowers.
And he's not alone. Three others in his town-sexy Mallory, arrogant Jameson, and mysterious Nadia-have had the same experience and acquired intriguing powers of their own. As if Mallory isn't special enough with her good looks and high IQ, now she can control peoples' minds. Jameson thinks he's the coolest because he moves objects with his thoughts, and shy Nadia struggles to understand her new empathic abilities.
At first the four secretly relish their newfound gifts while keeping them hidden. However, things get serious when they learn they're being hunted by an organization that wants them for its own nefarious purposes. Russ has always picked his battles wisely, but when the bad guys threaten his family, they're about to find out they messed with the wrong teens. What transpires will change all of them in ways they never imagined.
About the Author
National best-selling author Karen McQuestion writes books for adults and teens. Her novels regularly place in the top 100 Kindle books, and each successive novel has added to her ever growing fan base, making her one of the preeminent Amazon Publishing authors. McQuestion lives in Wisconsin with her family and is always working on her next novel.