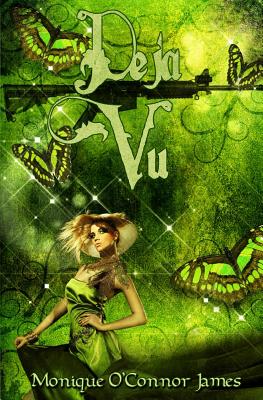 Deja Vu
Paperback

* Individual store prices may vary.
Other Editions of This Title:
MP3 CD (8/16/2016)
Description
Darby Lambert thinks she has it all figured out. After all, she changed the horrible events of her life by tweaking her dreams. What else could go wrong? The universe can never be altered without ramifications, and now the people she knew so well are not who she thought they were, her past is not the past she remembers, and friends are not friends. Can she uncover the truth about who she is without further damaging those around her, or will she choose to change her dreams again to find her place in the world?
Createspace Independent Publishing Platform, 9781478379812, 228pp.
Publication Date: August 31, 2012
About the Author
Monique is the mother of two beautiful children and lives in a small community outside of Baton Rouge, Louisiana. She currently works full time as an insurance agent, but her favorite jobs are mother, wife, and author. On her ninth birthday, her mother bought her a journal and said "write whatever you want, just write". And so, a love affair with words was born. She wrote poetry and short stories in high school and college, until 1993 when her mother was diagnosed with breast cancer. After her mother's death in 1998, deep in depression, she found herself unable to write. Nine years passed, and only on rare occasion did she attempt to write. Finally, in 2007, under the urging of friends, she sat down and pecked out her first novel. It was raw and unpolished, but the process had been unquestionably cathartic. The next three years were spent filling her hard drive with seven complete manuscripts. At the beginning of 2011, Monique decided it was time to edit the work and share it with the world. She hopes you enjoy the ramblings of a truly southern girl raised in a state rich with herit-age and love.