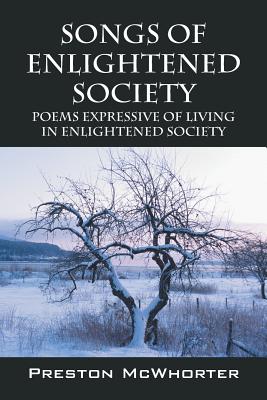 Songs of Enlightened Society (Paperback)
Poems Expressive of Living in Enlightened Society
Outskirts Press, 9781478705901, 86pp.
Publication Date: July 15, 2013
* Individual store prices may vary.
Description
Live in A Good Human Society...Songs of Enlightened Society, is in four sections: poems giving the spiritual basis for Enlightened society, the metaphysical basis, the human basis and poems expressive of enlightened society. The first section describes spiritual inspirations for these poems. These are direct personal spiritual experiences of the author. Poems in the second section describe the metaphysical entity, Basic Goodness, the basis for Enlightened Society. Basic Goodness is the absolute primordial core of human and other sentient beings existence. It existed before relative goodness and badness. Basic goodness manifests and communicates the relative virtues: kindness, friendliness, decency, courage, discipline, humor and gentleness. It is also the source of love and generosity. These virtues characterize enlightened society. The "Human Basis "is a collection of vignettes portraying the actions of participants in an enlightened society. This book concludes with poetry expressing the feelings of living in such society.