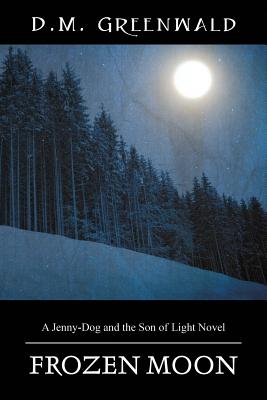 Frozen Moon
A Jenny-Dog and the Son of Light Novel
Paperback

* Individual store prices may vary.
Other Editions of This Title:
Hardcover (5/10/2013)
Description
In February of 1978, a six-year-old child from Virginia named Kelly Martin disappeared during a terrible winter storm near Jay Peak, Vermont. Frozen Moon recounts the heroic efforts of many people who tried to find and save Kelly Martin. Each step of the operation is fraught with extreme difficulties and perils. At first nothing goes right as the storm intensifies, and initial efforts to find the child end in failure. Just getting to the rescue site becomes an extraordinarily dangerous undertaking. Sam Hanson, the Orleans County sheriff in charge, is about to cut his losses and shut down the entire operation, when things begin to change. Joshua Paul Travis, a special volunteer called in from Lincoln County, Wisconsin, and his two extraordinary dogs, Jenny and Buck, miraculously make it to the site. Hanson decides to wait until this experienced search-and-rescue worker tells him that his dogs can't find a trail or that the weather is too rough or that, simply, there is no hope. Frozen Moon details this entire search-and-rescue ordeal, from its impossible start to its unimaginable ending. This story is filled with action and surprises. It is laced with romance, mythology, mysticism, joy, and pain. Frozen Moon involves the reader deeply with the fate of its characters. It is replete with intense drama, emotion, and conflict. Above all, this is an incredible accounting of sacrifice, loss and redemption. D.M. Greenwald has crafted an exciting novel that appeals to a wide audience. From animal lovers, who are mesmerized by classic dog stories such as Old Yeller and Where the Red Fern Grows, to mature adults, who enjoy suspenseful outdoors/adventure novels, readers will not soon forget this amazing story.
Outskirts Press, 9781478709114, 270pp.
Publication Date: May 10, 2013
About the Author
D.M. Greenwald has been a professional dog trainer for many years. He lives in western Michigan where he hikes, rides horses and motorcycles, and plays with as many dogs as he can find.