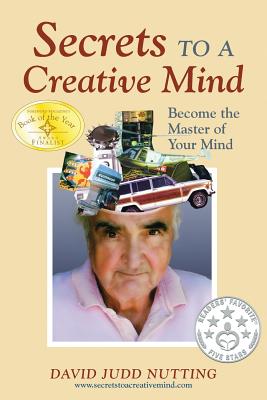 Secrets to a Creative Mind (Paperback)
Become the Master of Your Mind
Outskirts Press, 9781478719236, 82pp.
Publication Date: September 25, 2012
Other Editions of This Title:
Hardcover (10/4/2012)
* Individual store prices may vary.
Description
Secrets to a Creative Mind: Become the Master of Your Mind For centuries, scientists and psychologists have sought to unravel the secrets of creativity, and yet the creative mind remains an enigma ... until now. For the first time, readers learn the true inner workings of a human creative mind, not from an erudite scholar, but straight from the source. Such a story can only be told by a creative mind. A mind that has literally created hundreds of successful creative projects that became the learning platform to comprehend the inner workings of the human creative mind. David Judd Nutting - the fertile brain responsible for designing the first SUV -Jeep Grand Wagoneer, the Enstrom helicopter and pioneering Video arcade game system technology - sorts out what makes creative people tick and how to harness that power in Secrets to a Creative Mind: Become the Master of Your Mind. The book will appeal to men and women, all ages and backgrounds, but young professionals will especially appreciate Nutting's insights. Secrets to a Creative Mind reveals how anyone can become the master of their mind and literally forge it into whatever they want to be.