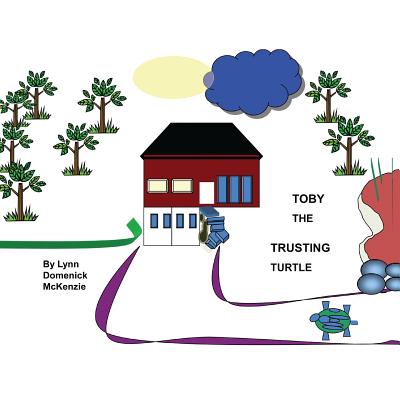 Toby the Trusting Turtle (Paperback)
Outskirts Press, 9781478720041, 34pp.
Publication Date: May 30, 2014
Other Editions of This Title:
Paperback (5/23/2018)
* Individual store prices may vary.
Description
Toby is a painted turtle who lives in a marsh next to the little brown house on the hill. Douglas and Gina are the little boy and girl who live in the little brown house. Toby sets out one late spring night to explore. He needs a shady, cool, wet place with food to spend the hot summer months. During his exploration, Toby slips and falls. Doug and Gina come to his rescue. The three begin to talk, getting to know one another, and a friendship develops. Experience how this fateful encounter develops into a trusting friendship as the words come alive and the pictures enchant the reader's imagination in Toby the Trusting Turtle.
About the Author
Lynn Domenick (McKenzie) has written an equally enrapturing book to complement her prior book "Merrill" published in 2007. Her current project, "Toby," is another example of her passion for the telling of a story with brilliant vivid pictures and a text that highlights her talent in translating human feelings to the written page.