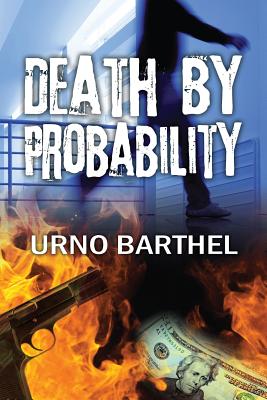 Death by Probability (Paperback)
Outskirts Press, 9781478722786, 280pp.
Publication Date: January 10, 2014
* Individual store prices may vary.
Description
A prim and pristine research lab isn t the type of place where murders are supposed to happen but it may just be the place where the brutal crime is solved. When Evan Olsson finds his mentor's bloody body sprawled on the floor of a top-secret computer research lab, the sanctity of this cloistered, clandestine world is shattered. Who would, or could, do such a thing and why? Evan enlists the help of a reluctant FBI partner and every computer science and nanotechnology tool in his arsenal to unravel the mystery. But Evan's quest leads him to uncover a potentially catastrophic hacker plot that threatens the U.S. and Canadian electrical power network and the millions relying on it. Death by Probability is a genre-bending tour de force that weaves in technology and fringe science, friendship and romance, computer intelligence and human frailty for a riveting read that builds to a fast-paced climax. Crafted by physicist-turned-author Urno Barthel, the book is a delight for those who enjoy technology and science fiction, as well as mystery buffs who revel in plausible stories and fully formed characters that pull them seamlessly into another, thrilling realm.
About the Author
Urno Barthel is the pen name of Art Chester, a physicist turned technology manager turned writer. His characters are based on real scientists whose quiet lives are disrupted by terror and murder. Art invites you to his website, which offers commentary about science in our lives, and fiction about scientists: http: //artchester.net After many years in Malibu, California, Art now spends his time in Michigan, New York state and Hawaii