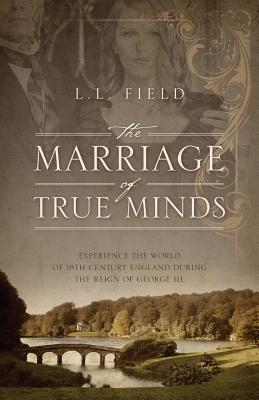 The Marriage of True Minds (Paperback)
Experience the World of 18th Century England During the Reign of George III.
Outskirts Press, 9781478728733, 332pp.
Publication Date: September 9, 2014
* Individual store prices may vary.
Description
The Marriage of True Minds is an opulent journey into the lives and loves of the Earl of Stoneleigh and the Earl of Wortham during the reign of George III in 18th century England. It is a glimpse of the period's upper class society weighed down by social conventions in a milieu of constant social obligations requiring fine carriages, elegant attire, and polished, polite manners. L.L. Field captures all the details that will keep you immersed page after page as you witness their daily struggles to find real love while supporting their lavish lifestyles, with the ultimate pressure to secure the future of their earldoms by producing heirs.
About the Author
The Marriage of True Minds is L. L. Field's first novel born of a love of 18th century England. She has a B.A. in Political Science and a M.S. in Judicial Administration. Born in Kalamazoo, Michigan, she now lives in the Washington, D.C. area and is hard at work on a sequel.