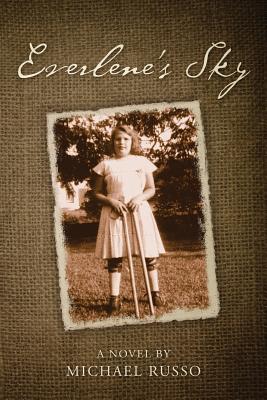 Everlene's Sky
Paperback

* Individual store prices may vary.
Description
Through tragedy and triumph, witness the storm clouds and sunshine of a little 7-year old girl who, through the examples of generations of women before her, lives a life of faith, hope and love. This is Everlene's Sky, a novel that takes the reader on a journey of love, loss, and unrelenting faith. From the moonshine-riddled mountains of Depression-era Virginia, the story follows one polio-stricken little girl's life as she finds romance, self-reliance, and ultimately her creator. Journey from post-Civil War Appomattox County, throughout the 20th century and the inspirational lives of three of central Virginia's most endearing matriarchs, to the daily struggles of life in a modern nursing home. Everlene grew up poor and lost the use of her legs at an early age. With nothing but her strong character and the support of a loving family, she pulled herself out of despair and learned how to exist as an outcast, finding love and faith along the way. Her story is not only fascinating in its life-affirming character, but an inspiration for so many people she encounters. You will never forget life under Everlene's Sky.
Outskirts Press, 9781478743835, 390pp.
Publication Date: December 12, 2014