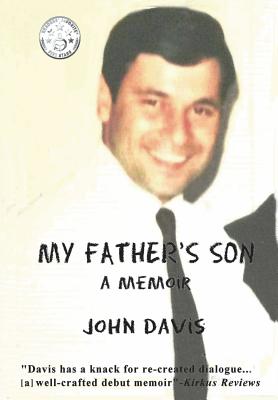 My Father's Son (Hardcover)
A Memoir
Outskirts Press, 9781478764199, 158pp.
Publication Date: December 9, 2015
Other Editions of This Title:
Paperback (3/23/2016)
* Individual store prices may vary.
Description
Every family has secrets. Ours were just bigger than others. "My earliest memory is of a gun." That gun was in his father's hand - and it was pointed at his mother's head. John Davis grew up in the 1970s and '80s on the rough streets of Brooklyn, a place where no one thought twice when parents smacked around their kids-or each other. At the center of the tumultuous neighborhood, and John's world, was his larger-than-life father, Roberto. The Argentinean butcher and kingpin drug dealer was a sadistic bully whose mercurial temper left a trail of tears and chaos across his family. John, in particular, seemed to bear the brunt of Roberto's wildly swinging moods. Any wrong word could cause an explosion. Every knock on the door might be one of Roberto's enemies, or the police. In his publishing debut, Davis recounts how he spent his childhood in constant terror and his teen years learning to fight back. But it was much later, as an adult, that he learned the most shocking thing of all about his father, his past, and himself. Told with raw honesty and deep emotion, My Father's Son is a memoir of fear, abuse, survival, and identity.