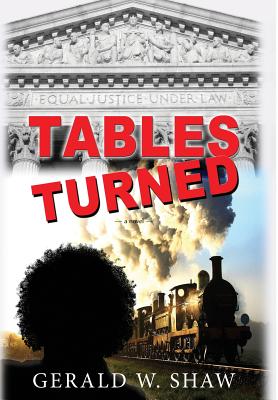 Tables Turned (Hardcover)
Outskirts Press, 9781478765264, 428pp.
Publication Date: November 19, 2015
Other Editions of This Title:
Paperback (10/2/2015)
* Individual store prices may vary.
Description
Tables Turned
A backwoods Tennessee lawyer and plantation owner, who secretly belonged to the Underground Railroad, smuggling runaway slaves north during the Civil War, finds himself in the nation's highest court, defending the very slave owners he opposed.
In the most momentous constitutional crisis in the history of the nation, the United States Supreme Court must decide if the Constitution is the supreme law of the land, or a complete sham.
And at home, a widower with a teen daughter finds true love once again.
Gerald W. Shaw's sweeping novel Tables Turned makes the federal government its main character, raising serious ethical questions and leaving readers to answer those for themselves. How, the book asks as its central question, should the victor treat the vanquished? It's a timeless question that, as much as ever, we must answer, and soon, in order to move forward. This is a story you will want to read again and again.