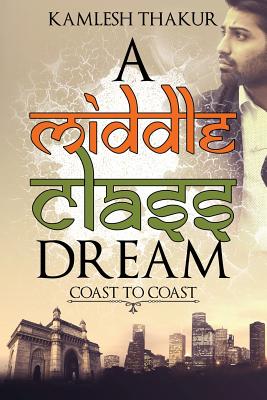 A Middle Class Dream (Paperback)
Coast to Coast
Outskirts Press, 9781478769071, 394pp.
Publication Date: March 30, 2016
Other Editions of This Title:
Paperback (3/4/2016)
Hardcover (3/30/2016)
* Individual store prices may vary.
Description
In the pouring rain, while her husband is out of town, a woman gives birth to her second child: Krish. Raised in a typical Indian family in Mumbai and later in Chennai, Krish deals with the struggles typical to many. His caste determines much about his life, and cultural ideology limit his potential. His family's progressive ideas about women cause the neighbors in Chennai to resent them, culminating in the murder of Krish's sister. The family flees the neighborhood, and Krish works hard in school to make a better life for himself. At school, he meets his first love, Sweetie, but his love is unrequited, leading him to feel years of rejection. His continued pursuit of Sweetie over the years yields no results, and it is perhaps this rejection that forces him to strive so hard in his own life. Though he obtains a college degree with average grades, he is able to get a decent job in the fiercely competitive IT services industry. Against all odds, his perseverance and determination allow him to rise to the top, and when a massive downsizing occurs, he finds he is one of the few remaining employees. The downsizing forces him to move overseas and leave his new wife behind in India. This ends up being one of many overseas adventures, as he lives and travels coast to coast, to places such as Malaysia, Singapore, China, Japan, US, Switzerland and Europe. Eventually, he and his wife decide to move to New York and create a new life together in the US. It is here where Krish devotes himself to fitness and discovers an uncanny ability to make the best of himself despite genetic limitations. Eventually he and his wife move to Houston, Texas, and life couldn't get much better. From his humble beginnings, Krish was able to persevere and become a wealthy, self-made success story. In an effort to share his success with the world, he writes a book of his life, which ends up being turned into a Hollywood blockbuster, staring Krish himself. This naturally leads to more wealth & fam.