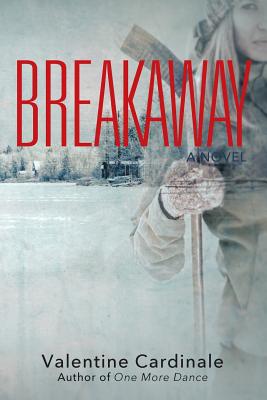 Breakaway
Paperback

* Individual store prices may vary.
Description
Father Richard Bianchi is looking for a little peace and quiet in a rented house in New Jersey. He needs time to reflect on his future. Should he continue his ministry as a parish priest or get married? Two days after moving in, he meets Dana Dvorak, a sixteen-year-old with at least half a dozen issues. She's constantly quarreling with her dad and has little contact with her mom, who lives in Florida with her new family. The star of an all-boys hockey team, Dana is getting ready to play in a tournament that could change her life. Finally, there's Eddie Dvorak, Dana's dad. Deep down, he loves his daughter but doesn't think much of hockey and girls playing it. A Navy veteran, he yearns to be at sea and takes pride in his country but he's troubled by many of the actions of the government. The world comes crashing down on everyone one night when Eddie is mysteriously abducted from his home. At the center of a nail-biting drama that follows is Father Bianchi-Richie to his friends-now part of the investigative team.
Outskirts Press, 9781478783312, 240pp.
Publication Date: January 27, 2017