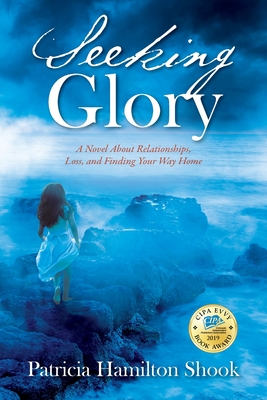 Seeking Glory
A Novel About Relationships, Loss, and Finding Your Way Home
Paperback

* Individual store prices may vary.
Description
Kate LaRue is a divorced, successful businesswoman who assumes custody of her four-year-old granddaughter, Glory, after the death of her long-missing daughter, Allison. Soon, Kate discovers that Glory is selectively mute and seemingly traumatized. To help her, Kate must try to solve the mystery of what happened to both her granddaughter and her daughter. In the end, Kate's efforts to find the answers to her questions lead to some unexpected, and unwanted, conclusions.
Patricia Hamilton Shook's Seeking Glory: A Novel about Relationships, Loss, and Finding Your Way Home is a compelling story layered with themes centered around relationships, the delicate balance between work and the demands imposed by personal life, combined with a desire for spiritual understanding. Informed by Dr. Shook's background as a psychologist and her love for Cape Cod, where Seeking Glory is primarily set, the novel is a warm exploration of the connections that exist between heart, mind, and soul.

Outskirts Press, 9781478792048, 264pp.
Publication Date: August 25, 2018