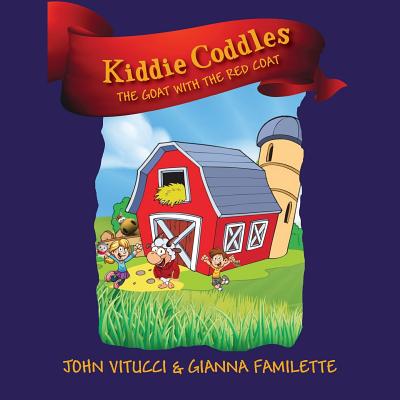 Kiddie Coddles
The Goat with the Red Coat
Paperback

* Individual store prices may vary.
Description
Kiddie Coddles: The Goat with the Red Coat
Scarlett and Jackson are excited to visit their grandparents' farm. They're even more excited when they explore the attic and discover a couple of things their grandfather was secretly hoping they'd find Too bad Jackson is becoming really annoying to Scarlett. Fortunately, readers of Kiddie Coddles: The Goat with the Red Coat, by John Vitucci and Gianna Familette, will not have to wait and worry too long about these two siblings, as a magic red coat teaches Scarlett what her brother really means to her.
John Vitucci has long shared his passion for writing, drawing, and magical creatures with his granddaughter, Gianna Familette. Scarlett and Jackson are fictional versions of Gianna's sister and brother, who didn't make it into this world. This story and future stories will give these siblings the life together they never had. Readers ages five to eleve can also join Scarlett and Jackson on this magical adventure--where wishes really can come true when they are backed by love.
Outskirts Press, 9781478794608, 48pp.
Publication Date: February 9, 2018