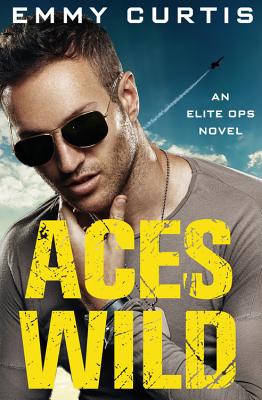 Aces Wild (Red Flag #1) (Paperback)
Forever Yours, 9781478947905, 240pp.
Publication Date: May 2, 2017
* Individual store prices may vary.
Description
The most elite military pilots in the world are about to engage in some friendly competition. Only this year, someone is changing all the rules...
RAF pilot Dexter Stone has been through his fair share of sticky situations. After living through a crash in enemy territory where no one expected him to walk away, the Red Flag training exercises should be a piece of cake--assuming he can keep his mind on the mission and not on the smart mouth of his gorgeous American competition.
As one of the few women in a sky full of hotshot flyboys, Maj. Eleanor Daniels has worked day and night to earn a coveted spot at Red Flag. And she's not about to let some cocky British bad boy distract her from winning. But when the games take a deadly turn, he may be her only hope for survival.
"What happens when you mix aerial combat training, dogfights, sexy pilots, conspiracies and cover ups and add a big dollop of romance? You have a story that just can't lose." --Heroes & Heartbreakers on Aces Wild
"A wild ride of espionage, sabotage, and finding love in extraordinary circumstances." --Fresh Fiction on Aces Wild
"Curtis's fast-paced novel avoids the annoying trope of the female soldier having to prove herself to the male soldier. Eleanor and Dex are thrown together right away and work as a team from the beginning. And with a vibrant cast of fellow pilots and soldiers, Aces Wild is an exhilarating start to the Elite Ops series." --BookPage on Aces Wild
About the Author
Emmy Curtis is an editor and a romance writer. An ex-pat Brit, she quells her homesickness with Cadbury Flakes and Fray Bentos pies. She's lived in London, Paris and New York, and has settled for the time being, in North Carolina. When not writing, Emmy loves to travel with her military husband and take long walks with their Lab. All things considered, her life is chock full of hoot, just a little bit of nanny. And if you get that reference...well, she already considers you kin.