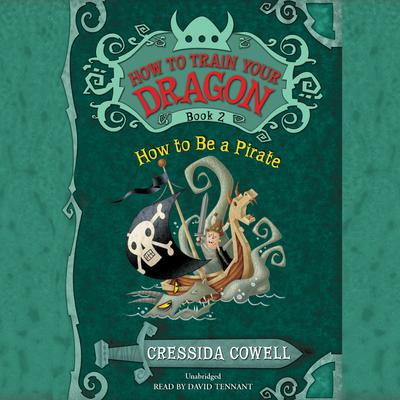 HOW TO BE A PIRATE (How to Train Your Dragon) (Digital Audiobook)
Publication Date: December 9, 2013
Other Editions of This Title:
Digital Audiobook (6/27/2016)
Digital Audiobook (12/9/2013)
Digital Audiobook (12/9/2013)
Digital Audiobook (12/9/2013)
Digital Audiobook (12/9/2013)
Digital Audiobook (5/19/2014)
Digital Audiobook (12/9/2013)
Paperback (2/1/2010)
Paperback (10/31/2017)
Hardcover (5/1/2004)
Paperback (2/1/2010)
Paperback (10/22/2013)
Paperback (1/29/2019)
Paperback (5/25/2010)
Paperback (2/1/2010)
Paperback (8/17/2010)
Paperback (11/1/2016)
Paperback (4/22/2014)
Description
Read the bestselling books that inspired the hit movie sensation!

When Hiccup finds a coffin at sea, he opens it to discover a riddle that will lead to the treasure of Grimbeard the Ghastly, the world's greatest pirate and Hiccup's ancestor. So Hiccup and his friends set out on a treasure hunt, determined to master the art of swordfighting. How else will they escape an island of murderous dragons, defeat a boatload of Viking pirates, and survive all the twists and turns their journey will bring?

Join Hiccup and his friends on another rollicking illustrated adventure, and discover the brilliant combination of magic, action, humor, and heart that has made Cressida Cowell a beloved bestseller around the globe.

About the Author
Cressida Cowell is the good-friend and confidante of Hiccup Horrendous Haddock III, Viking warrior and hero of The Heroic Misadventures. When she is not visiting with Hiccup to document his latest memoir, she lives in the UK. She is also the author of The Rabbit Belongs to Emily Brown, What Shall We Do With the Boo Hoo Baby? and numerous other picture books.