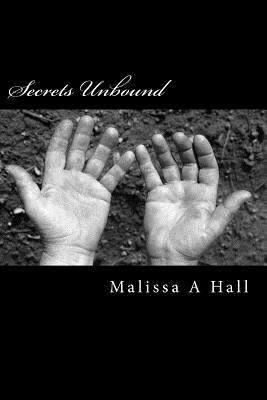 Secrets Unbound
Paperback

* Individual store prices may vary.
Description
A God of long ago pledged an oath to the first of the Druid Clans to become one with the Savior in their time of great need. Shamed that his kind turned their backs on the blood of the innocents in a time of Great War and greed, he turned away from immortality to become more like man. He eagerly watched his children waited until he was once again called upon. When the battle cry was heralded he stepped forward to help fulfill the prophesy of those that walked the Isle of Green. A child that should not have lived, Harrison grew up happy among his family until his mother's disappearance and his father's death. He was raised by his oldest brother as his other siblings walked away. Brutal murders brought an unlikely band together to support Harrison through the confusion and grief he didn't know he would ever feel. Betrayed by those that should have loved him a startling family secret continues to unravel around him. A secret that would shake the very foundation of his reality and had him questioning if anything he knew and remembered of his mother was real. He was not just a normal 18 year old. He was the Teacher's Son, the offspring of one the most powerful earth witch yet to be born. In desperation he tries to embrace what was unbalancing his world and sets to right the wrongs. Creatures hunt for the heart of his power. Left blind about his own family history he delves into unlocking the secrets of his ancestry. Blinded with the lack of knowledge of who he really is he travels a road of darkness beseeching those that knew his mother for what she was for answers. With his powers unbound by the Lady he now understands he is a target for the one that hunts him in the shadows. Bounded by fate to save the covens against the demons of old and restore balance in the world he embarks on a journey he would never have dreamed existed. Along the path he is forced to walk, Harrison comes face to face with those that are hunting him. His life seems to be more questions than answers. Where is his mother; is she dead? Who is the one with the blackened heart? As his powers continue to grow he pushes the limits of the world around him as the creatures of his nightmares come crashing into his reality. Secrets become unbound as the darkness leaks through the light. The screams of the suffering push his sanity to the limits as he attempts to balance a normal life and that of being a witch. Harrison and his closest friends are dragged deeper and deeper into the heart of a war, and on the brink of battle he struggles with who he is and what is expected of him. Demons are crashing into his world, putting all that he loves at risk. Future betrayals will have him questioning his own destiny. He's not afraid of the darkness; it's the shadows that haunt him.
Createspace Independent Publishing Platform, 9781479133048, 290pp.
Publication Date: September 10, 2012
About the Author
Malissa Hall was raised by a rancher's son and a farmer's daughter. Born on the west coast but raised on the Islands and settled in the Midwest she had a slightly nomadic childhood which is typical of a Navy 'brat.' Married to a supportive 'redneck' husband, they combined their individual families, plus one, and raised five children together. Recently relocated to rural Georgia from Illinois, she spends most of her days writing and enjoying being an 'at-home' mom for their youngest son. In her hours away from typing on the computer she enjoys camping, reading, gardening, traveling and feeds her addiction to the Syfy and BBC channel. Her love of reading was passed on from her parents while her creative spark began when she started to write short stories for first her younger brother while in her youth that grew to spinning stories for her children as they were growing up. She finally decided to put them down in short novels for the young adult reading genera. She has a vast span of authors that she draws her inspiration and joy of reading from. Ranging from Edgar Allan Poe, Harper Lee, Shakespeare and Homer to the notoriously funny, late Erma Bombeck to the current internationally know authors who share her love of fiction; Nora Roberts, Ilona Andrews, Jeanine Frost, Patricia Briggs, Keri Arthur, Laurell K Hamiliton, Kim Harrison, Carrie Vaughn and Karen Chance. Blessed Be!