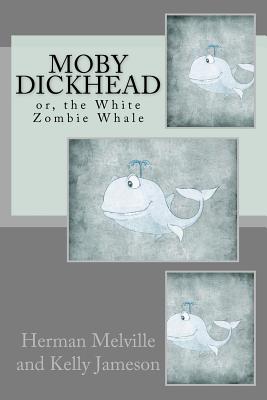 Moby Dickhead
or, the White Zombie Whale: He's a Really Big Dickhead
Paperback

* Individual store prices may vary.
Other Editions of This Title:
Digital Audiobook (2/24/2014)
Digital Audiobook (5/30/2020)
Digital Audiobook (5/29/2008)
Digital Audiobook (12/31/2009)
Digital Audiobook (6/5/2022)
Digital Audiobook (8/17/2020)
Digital Audiobook (5/4/2020)
Digital Audiobook (1/26/2009)
Digital Audiobook (7/22/2018)
Digital Audiobook (6/15/2005)
Paperback, Spanish (12/1/2000)
Paperback (9/22/2020)
Paperback (11/2/2015)
Description
EXHILARATING A PARODY OF GINORMOUS PROPORTIONS Moby Dick: or, the White Whale, was written by Herman Melville in 1851. Now considered a great American novel, it's ripe for zombification. The adventures of Fishpail aboard the randy sailing vessel P-God, commanded by a fellow called Captain Ascab, are heretofore set down as never before as the crew chases the big, fat, stinky, blubbery, white zombie whale that bit off Ascab's leg-and still hungers for his brain. Ascab is bent on revenge. Even zombie hermit crabs, undead sharks, too much Spaghetto, a sea of bad puns, foul language, and urbandictionary.com slang, cruel fart jokes, exploding gallbladders, cannibals, and parking tickets will not deter him. He will find Moby Dickhead and destroy him, because Moby Dickhead's a really big, undead dickhead. So quit your blubbering and read this classic tale. You know you've had it on your chum bucket list forever. So just do it. Now. Rated T.I., for Totally Immature.
Createspace Independent Publishing Platform, 9781479151486, 714pp.
Publication Date: September 2, 2012