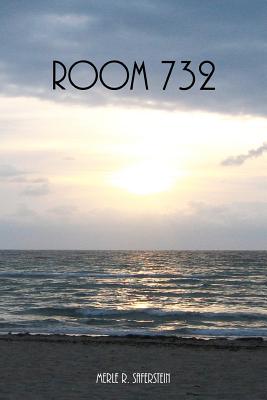 Room 732 (Paperback)
Createspace Independent Publishing Platform, 9781479268887, 350pp.
Publication Date: December 21, 2012
* Individual store prices may vary.
Description
Have you ever walked into a hotel room and wondered who stayed there through the years and what took place before you entered? In her debut short story collection, Merle Saferstein captures the essence of the famed Hollywood Beach Hotel and brings to life the characters that have crossed the threshold of Room 732. Set against the backdrop of Florida's Atlantic Ocean, Room 732 reflects the hotel's transformation from an elegant getaway during the '20s and '30s to a U. S. Navy training and indoctrination center during World War II. After the war, the upscale hotel re-opened. Then, in 1971, Florida Bible College moved in, followed by timeshares and condos. More recently, the ever-changing edifice was restored to the vacation resort it was originally intended to be. Woven through intimate letters, journal entries, and private conversations, each story explores the threads of connection, communication, and life experiences and echoes the culture of the times. Breathing life into the walls of Room 732, the characters experience a range of emotions as they live with the effects of war, the joy of discovering faith, the death of a loved one, the challenges of marriage, and the intimacy in relationships. You will meet two strangers who become friends, a seasoned Naval officer who is preparing sailors for war, and a young married woman who explores her innermost thoughts. You also will encounter a divorced father who is spending time with his daughter after a long absence, two cousins who have come to the hotel on a special mission, and many other individuals who have stories to tell.
About the Author
Since 1974, I have been writing in journals and have accumulated 345 volumes. One of my life goals is to read all of these journals and take highlights from them based on approximately fifty topics. While I have begun this project and have completed over two hundred, I still have a long way to go. In the meantime, occasionally I include some of the excerpts in other writing that I do. I have spent the majority of my career in the field of education as both a teacher and an administrator. For the last twenty-six years, I served as the director of educational outreach at the Holocaust Documentation and Education Center in South Florida where I worked closely with Holocaust survivors ensuring that their legacy is perpetuated for this and future generations. I currently facilitate workshops which focus on preserving and passing along the essence of one's life. Recently, I completed Room 732, which is my debut collection of human interest stories. My inspiration came from my daily sunrise walks along Hollywood Beach where the old landmark Hollywood Beach Hotel has stood since 1926. I live in Miami, Florida with my husband of forty-five years. We have two children and two granddaughters.