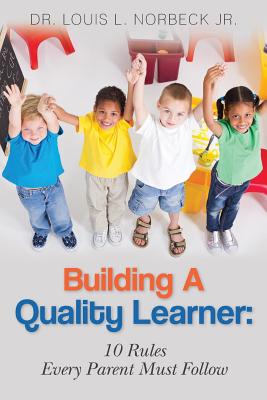 Building a Quality Learner (Paperback)
10 Rules Every Parent Must Follow
Createspace Independent Publishing Platform, 9781479281015, 134pp.
Publication Date: February 14, 2013
* Individual store prices may vary.
Description
Research regarding the growth and development of young children as it relates to learning is reviewed and summarized in terms that parents can understand and apply. Each rule offers strategies for parents to follow that will enhance their child's journey of learning.
About the Author
Dr. Norbeck is an instructor in the Curriculum and Instruction Graduate Program at McDaniel College in Westminster, Maryland, where he has served for fourteen years specializing in educational psychology, instructional delivery, and group dynamics. His instructional practices are a product of having served as a teacher, counselor, administrator, and coach in the public school and college, meeting the needs of students ranging from infants to veteran educators. Dr. Norbeck also has a psychotherapy practice and is the executive director of Innovative & Creative Education, Inc. which provides enrichment education for students ages six months to ten- years-old. Dr. Norbeck has facilitated over five hundred professional development presentations and workshops for parents, educators, and health professionals.