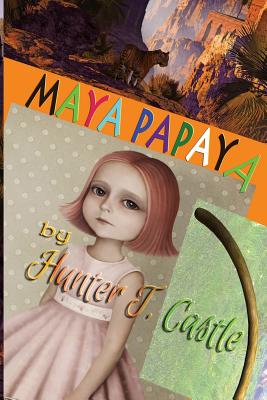 Maya Papaya (Paperback)
Createspace Independent Publishing Platform, 9781479289714, 312pp.
Publication Date: September 10, 2012
* Individual store prices may vary.
Description
Eleven-year-old Maya Papaya's ex-circus parents not only left her with a name like a deranged fruit salad, but a tail. That's right, a tail. A four foot long, furry tail with a mind of its own. Mr. Norbert says Maya must keep the tail a super-big secret and wear the itchy, tail-hiding pants whenever she leaves the house. That means Maya can't have sleepovers or go swimming with the other kids at school, even thought EVERY OTHER eleven-year-old girl at her school gets to have sleepovers and go swimming. Still, Maya lives a very happy life with Mr. Norbert and their many pets, until one day, Mr. Norbert's computer tells Maya that she's not really a little girl at all. Before Maya can figure out what THAT means, a knock on the door spins events in motion that send Maya all the way across the world... all the way to India, and into an adventure about the truth of her temperamental tail.
About the Author
Hunter T. Castle has lived or spent considerable time in India, Vancouver B.C., Albuquerque, Portland-OR, Los Angeles, Seattle, New York, San Diego, Prague, London, Berlin, Sydney and Poland. The author currently lives in San Francisco, California, writing full time, playing with dogs, rabbits, owls and chickens...and occasionally chasing monkeys. For more information about Hunter T. Castle, visit the author's Facebook page at: https: //www.facebook.com/HunterTCastl