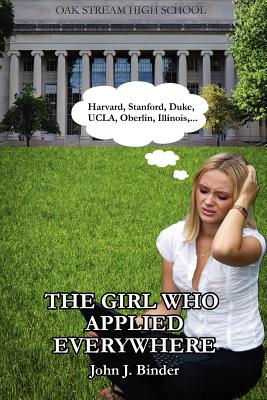 The Girl Who Applied Everywhere (Paperback)
Createspace Independent Publishing Platform, 9781479292226, 160pp.
Publication Date: September 21, 2012
Other Editions of This Title:
Hardcover (4/1/2011)
* Individual store prices may vary.
Description
Sarah Jennings, a student at Oak Stream High just west of Chicago, is terrified she won't get into a good university. So she decides to apply to the top 100 colleges in the country, plus her safety school, University of Illinois?all during the fall semester of her senior year. However, her application odyssey is only the beginning of the craziness, as Sarah and her best friends, Rob and Carrie, go on bizarre campus visits and experience surreal admissions decisions. But applying everywhere merely complicates the decision of which university to actually attend; a decision that ultimately only Sarah can make. You will find yourself rooting for Sarah and her friends as this hilarious story of college search, friendship, and coming of age chronicles their travails before reaching its conclusion.