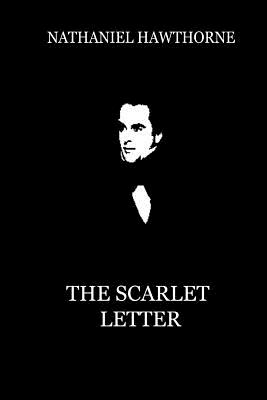 The Scarlet Letter (Paperback)
Createspace Independent Publishing Platform, 9781479334513, 306pp.
Publication Date: September 18, 2012
Other Editions of This Title:
Paperback (11/29/2014)
Paperback (3/29/2013)
Paperback (8/27/2013)
Paperback (10/5/2008)
Paperback (10/30/2014)
Paperback (3/21/2016)
Paperback (9/27/2015)
Paperback (2/5/2014)
Paperback (11/7/2011)
Paperback (10/25/2005)
Paperback (11/2/2006)
Paperback (12/9/2015)
Paperback (10/31/2013)
Paperback (12/15/2012)
Paperback (7/12/2010)
Paperback (12/7/2015)
Paperback (2/12/2013)
Paperback (11/30/2015)
Paperback (12/31/2009)
Paperback (12/8/2015)
* Individual store prices may vary.
Description
Nathaniel Hawthorne (born Nathaniel Hathorne; July 4, 1804 - May 19, 1864) was an American novelist and short story writer. Nathaniel Hawthorne was born in 1804 in the city of Salem, Massachusetts to Nathaniel Hathorne and the former Elizabeth Clarke Manning. His ancestors include John Hathorne, the only judge involved in the Salem witch trials who never repented of his actions. Nathaniel later added a "w" to make his name "Hawthorne" in order to hide this relation. He entered Bowdoin College in 1821, was elected to Phi Beta Kappa in 1824, and graduated in 1825. Hawthorne anonymously published his first work, a novel titled Fanshawe, in 1828. He published several short stories in various periodicals which he collected in 1837 as Twice-Told Tales. The next year, he became engaged to Sophia Peabody. He worked at a Custom Houseand joined Brook Farm, a transcendentalist community, before marrying Peabody in 1842. The couple moved to The Old Manse in Concord, Massachusetts, later moving to Salem, the Berkshires, then to The Wayside in Concord. The Scarlet Letter was published in 1850, followed by a succession of other novels. A political appointment took Hawthorne and family to Europe before their return to The Wayside in 1860. Hawthorne died on May 19, 1864, and was survived by his wife and their three children. -wikipedia.