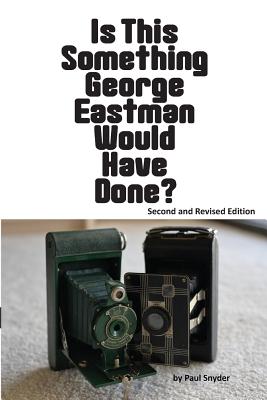 Is This Something George Eastman Would Have Done? (Paperback)
The Decline and Fall of Eastman Kodak Company
Createspace Independent Publishing Platform, 9781479363667, 204pp.
Publication Date: February 25, 2013
* Individual store prices may vary.
Description
How corporate hubris caused the downfall of America's largest photography company. A meticulously documented history of Eastman Kodak Company's financial implosion. Once a member of the Dow Jones Industrial Average, a blue chip growth stock, and a member of the Nifty-Fifty, Kodak filed for Chapter XI Bankruptcy early in 2012. This Second and Revised Edition contains a new section with analysis and an update to 2016.
About the Author
Paul Snyder grew up and worked in Rochester, NY, Kodak's home. He started taking photos at any early age, and was a shareholder of Eastman Kodak. As Kodak's troubles mounted, and it laid off almost 55,000 local workers, he saw its stock decline from almost $90 a share to $.20. The Second and Revised Edition contains Snyder's analysis of Kodak's seven fundamental mistakes, and a list of what Kodak should have done differently.