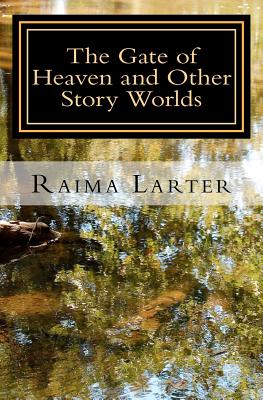 The Gate of Heaven and Other Story Worlds
Paperback

* Individual store prices may vary.
Description
In this collection of short stories, different individuals from different worlds discover that the reality they thought they lived in is not reality at all. Anne discovers that she has a secret power to conjure a previously unseen world. A soldier in the Civil War encounters a mysterious hut where he can hide and heal from his wounds. Elaine is disturbed by the deafening silence of the city around her and discovers that conversation is going on--it's just that she can't hear it. Myra Owen goes to Kinko's one day, unaware she is about to come upon a divine and holy work. A young girl goes fishing and her life is changed forever. In other award-winning stories, a bird arrives, bearing an unexpected message and a train appears in the middle of the night. This collection of seven short stories includes two new previously-unpublished works, and also an Author's Note, in which the origin of each tale and the process by which it was written is discussed.
Createspace Independent Publishing Platform, 9781479364787, 120pp.
Publication Date: September 28, 2012
About the Author
Raima Larter is a former professor and government scientist, now devoting herself to writing, both fiction and non-fiction. Her work has won several awards and been published by Writer's Journal and Paycock Press. This is her first short story collection. Raima also writes about science and is the author of the blog, Complexity Simplified. Visit her website at raimalarter.com