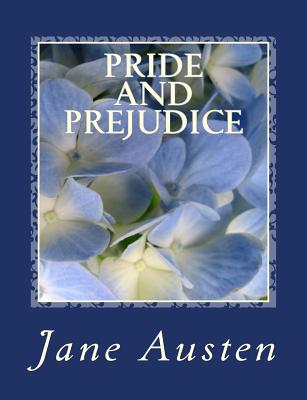 Pride and Prejudice
Paperback

* Individual store prices may vary.
Other Editions of This Title:
Digital Audiobook (3/13/2008)
Digital Audiobook (1/28/2013)
Paperback (12/12/2016)
Paperback (2/28/2019)
Paperback (12/5/2013)
Paperback (5/9/2017)
Paperback (9/24/2014)
Paperback (3/20/2014)
Paperback (2/18/2019)
Paperback (5/7/2019)
Paperback (10/19/2007)
Paperback (12/3/2018)
Paperback (6/8/2019)
Paperback (5/7/2019)
Paperback (4/5/2011)
Paperback (2/4/2009)
Paperback (1/6/2018)
Paperback (5/30/2019)
Hardcover (7/25/2013)
Description
With a large 7.44"x9.69" page size, this Summit Classic edition is printed on hefty bright white paper with a fully laminated cover featuring an original full color design. Page headers and modern design and page layout exemplify the attention to detail given this collector-quality volume. Born into a family at the lowest tier of the English landed gentry, Jane Austen (1775-1817) found modest critical and financial success in her lifetime, but by 1830 her books had been out of print for a decade when the copyrights were purchased and new illustrated editions included in Richard Bentley's popular "Standard Novels" series. With wider exposure they gained popularity and stature, and sold steadily if not spectacularly. Throughout the 19th century Austen's work had an admiring following among Britain's self-proclaimed "literary elite," but it was really not until the early twentieth century that her novels became the object of academic studies as "great literature". "Pride and Prejudice", published in 1813, was her second published novel. It has become one of the most beloved novels in the English language, with millions of copies sold and numerous adaptations to stage, screen and other forms. Set among the minor gentry in the vicinity of the fictional town of Meryton, near London in Hertfordshire, the novel follows the activities of Elizabeth Bennet, the second of five daughters of a country gentleman and his rather crass and intellectually limited wife. The story opens with the uproar surrounding the news than a nearby manor house has been rented by a well-to-do young single man from London, and the machinations of the local residents with marriageable daughters which ensue. From that starting point through a series of events both momentous and mundane, appearances and judgments are put to the test as various characters are gradually revealed to be something other than what they have appeared. Austen's work was part of the transition to realism in 19th century British literature, and her romantic fiction, set for the most part among the gentry of the English countryside was marked by dry wit, satire, and sharp social commentary, often directed at the unfairness of the British legal and cultural systems that left women virtually entirely dependent upon marriage and family for social standing and economic security. In "Pride and Prejudice", for example, Austen uses the repetitive complaints of the mother to attack, indirectly and humorously, the "entailed estate", a form of ownership in which only male heirs can inherit real estate, which threatens the future of the Bennet family, as they have five daughters, making the father's cousin, not his wife and children, the legal heir to their home. While it is common to identify Austen with Elizabeth, the relationship that develops between Jane, the oldest sister, and Mr. Bingley is remarkably reminiscent of a the brief relationship between young Jane Austen and Thomas LeFroy, a visitor who stayed for a time near Austen's family and would later become Lord Chief Justice of Ireland. However brief, this relationship may well have been the only romance of Austen's life. With the exception of a short period at a boarding school and visits to a brother who was, for a time, a London banker, Austen lived her entire life within a close-knit family group very much like the gentry who make up the characters of her novels, mainly located in the countryside very much like the settings of her novels. In a cruelly ironic twist, Austen's family would suffer the fate feared by Mrs. Bennet in "Pride and Prejudice" when her father died, unexpectedly, leaving his wife and unmarried daughters destitute and dependent upon her brothers for support.
Createspace Independent Publishing Platform, 9781479370795, 250pp.
Publication Date: September 29, 2012