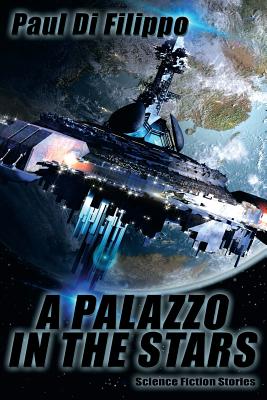 A Palazzo in the Stars (Paperback)
Science Fiction Stories
Wildside Press, 9781479407149, 262pp.
Publication Date: December 1, 2015
* Individual store prices may vary.
Description
"""A Palazzo in the Stars"" collects 17 great science fiction stories by a modern master From the author's Introduction: ""This collection represents the output of about two-and-a-half years, and, while I might have filled such a book in one year's writing time circa 1990, there's nonetheless another collection's worth of newer stuff awaiting curation, beyond this volume. I guess by now I should realize that, for me at least, the process is inevitable, rather like another process I am all too familiar with: acquiring extra pounds. Pleasurable, stealthy and yet eventually noticeable to all. I hope you enjoy these stories of recent vintage.""
PRAISE FOR PAUL DI FILIPPO:
"Di Filippo is one of the most talented humorists in contemporary fantasy and science fiction." -Publishers Weekly
"" An] often genuinely funny mixture of Raymond Carver, Harry Harrison, and Douglas Adams."" -- Booklist
""Few SF writers are as imaginative, energetic, or idea rich as Paul Di Filippo, and fewer still have as broad a knowledge of science and culture. And there's no contemporary SF writer who's more fun to read. --Cynthia Ward.