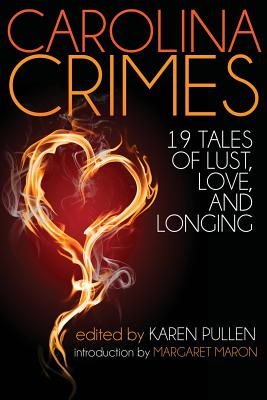 Carolina Crimes
Nineteen Tales of Lust, Love, and Longing
Paperback

* Individual store prices may vary.
Description
What goes together like tea & sympathy, rock & roll, or a skull & crossbones? Sex & crime. Nineteen members of Sisters in Crime living in the Carolinas serve up stories around the universal themes of lust, love, and longing, and the criminal consequences of thwarting these human desires. Some stories are laugh-out-loud funny, others are evilly dark, but each packs a delicious read. Whether set in an ice cream parlor or an equestrian center, from World War II Washington DC to the high-tech playing fields of Research Triangle Park, furious, desperate, and betrayed characters step into crime with barely a twinge of misgiving. Frisky seniors, a psychic PI, a jealous mother-in-law, a manipulative stripper-all occupy a universe where, as Margaret Maron writes in the Introduction, "Love can liberate, love can suffocate, and sometimes love can even lead to murder.
Wildside Press, 9781479408832, 172pp.
Publication Date: March 21, 2014