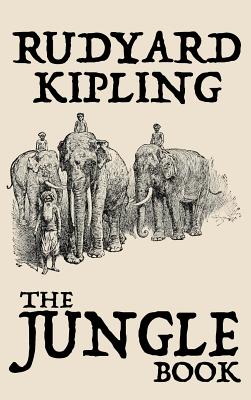 The Jungle Book (Hardcover)
Wildside Press, 9781479422593, 132pp.
Publication Date: June 28, 2016
Other Editions of This Title:
Paperback (12/15/2015)
Paperback (11/23/2015)
Paperback (9/2/2014)
Paperback (6/11/2013)
Paperback (10/17/2018)
Paperback (6/27/2017)
Paperback (5/22/2018)
Paperback (10/24/2018)
Paperback (3/26/2018)
Paperback (11/27/2019)
Paperback (11/3/2018)
Paperback (9/6/2018)
Paperback (10/16/2018)
Paperback (2/14/2014)
Paperback (12/20/2019)
* Individual store prices may vary.
Description
The tales in "The Jungle Book" (1894) -- as well as those in "The Second Jungle Book" (1895) -- are fables, using animals in an anthropomorphic manner to give moral lessons. The verses of "The Law of the Jungle," for example, lay down rules for the safety of individuals, families, and communities. Kipling put in them nearly everything he knew or "heard or dreamed about the Indian jungle." Other readers have interpreted the work as allegories of the politics and society of the time. The best-known of them are the three stories revolving around the adventures of Mowgli, an abandoned "man cub" who is raised by wolves in the Indian jungle. The most famous of the other four stories are "Rikki-Tikki-Tavi," the story of a heroic mongoose, and "Toomai of the Elephants," the tale of a young elephant-handler. As with much of Kipling's work, each of the stories is followed by a piece of verse.