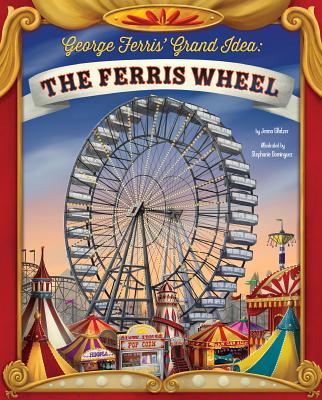 George Ferris' Grand Idea (Hardcover)
The Ferris Wheel (Story Behind the Name)
Picture Window Books, 9781479571611, 32pp.
Publication Date: October 1, 2015
* Individual store prices may vary.
Description
Ferris Wheels provide the best view at the fair, but the story behind the name lets you look closer at the building of the first marvelous wheel. George Ferris's wheels can be found around the world today, but it wasn't an easy path to turn his idea into a reality. Readers will love learning the story behind the name as they follow along with George's beginnings in civil engineering, the trouble he had convincing people his wheel would be safe, and his eventual world-renowned success.