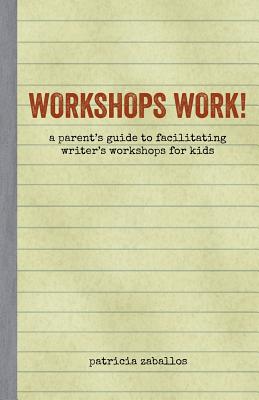 Workshops Work! (Paperback)
A Parent's Guide to Facilitating Writer's Workshops for Kids
Createspace Independent Publishing Platform, 9781480178250, 148pp.
Publication Date: November 16, 2012
* Individual store prices may vary.
Description
A writer's workshop is simply a gathering in which writers come together to share their writing and offer one another feedback. Workshops are fairly easy to facilitate, yet nearly magical in their ability to inspire kids to write. Workshops Work offers parents all the nitty-gritty details you'll need to start up your own workshop. It's a comprehensive guide covering everything from how long a meeting might run to how to encourage a positive atmosphere. Workshops Work is written for parents who may not have much writing training themselves, but who want to make writing a fun, engaging experience for their kids. Whether you're a homeschooling parent trying to make writing more meaningful for your child, or the parent of a schooled child seeking a less standards-based, more creative writing experience for him or her, a writer's workshop may be just what you're looking for. Workshops Work will show you how to make writer's workshops an essential, enjoyable part of your child's development as a writer.
About the Author
Patricia Zaballos is a writer and longtime homeschooling parent of three, and a former elementary school teacher. For over a dozen years, she has facilitated writer's workshops for homeschoolers; before that she held a daily writer's workshop in her classroom. Patricia's essays and articles on homeschooling and parenting have appeared in Mothering, Life Learning Magazine, Natural Life Magazine and elsewhere. Through speaking engagements and her website, Patricia encourages parents to forget the detrimental stuff they may have learned about writing in school, and to consider a different approach with their kids. Writing ought to be enjoyable, meaningful, and based on kids' interests! Patricia writes about nurturing writing and passion-led learning on her blog, Wonder Farm, and invites you to come by and join the conversation. http: //patriciazaballos.com/blo