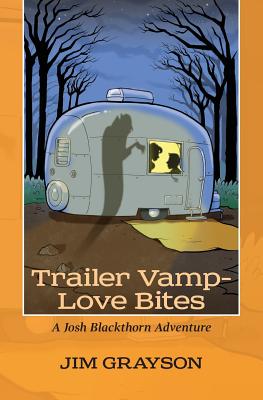 Trailer Vamp - Love Bites (Paperback)
A Josh Blackthorn Adventure
Createspace Independent Publishing Platform, 9781480179066, 346pp.
Publication Date: June 4, 2013
* Individual store prices may vary.
Description
One bite was all it took to turn Josh Blackthorn into a creature of the night. One small love bite from Becky Truman, the girl of his dreams, and Josh's world was ripped apart, his lifestyle plummeting from successful white-collar bio-engineer to working-class vampire. It happened two years ago during a romantic evening at their ten-year high school reunion, the same night she disappeared from his life. Sometimes love just sucks. Now, Josh lives in an Airstream trailer, writing horror comics and adapting to vamp life with a little help from the New Vampire Twelve-Step Program. Chicago's community of the undead turned out to be more civilized than he expected-once he got past that blood drinking thing. He now satisfies his hunger, feeding on the Windy City's succulent criminal underbelly-crime prevention with benefits. Josh is in for a big surprise. Becky is about to return, and she needs Josh's help to defeat a dangerous old-world vampire, plotting to takeover Chicago, and after that, who knows, maybe Dubuque. Together, they will face religious vampire hunters, corporate hit vamps and an odd assortment of outlaw bikers on a wild ride that leads from the streets of Chicago to the mountains of Brazov, Romania.