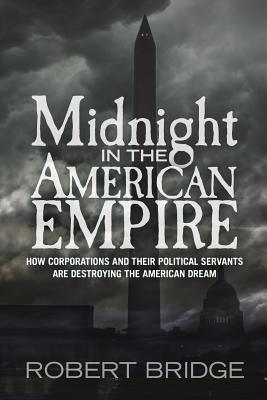 Midnight in the American Empire: How Corporations and Their Political Servants Are Destroying the American Dream (Paperback)
How Corporations and Their Political Servants Are Destroying the American Dream
Createspace, 9781480209466, 230pp.
Publication Date: February 1, 2013
About the Author
Born in Pittsburgh, Robert Bridge is the former Editor-in-Chief of The Moscow News, and is now a political observer with Russia Today (RT). His articles have appeared in numerous international publications. He also wrote the award-winning column, entitled "American in Moscow," for seven consecutive years. Bridge's original political views, tempered by a fiery, no-holds-barred writing style, will keep the reader turning the pages on the most pressing subject of our times - excessive corporate power in American life.
Advertisement