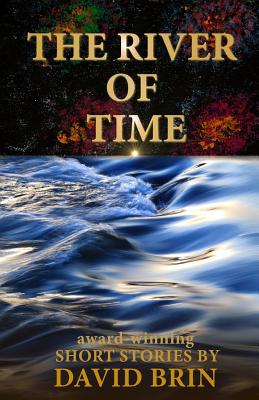 River of Time (Paperback)
Createspace Independent Publishing Platform, 9781480234253, 312pp.
Publication Date: December 5, 2014
* Individual store prices may vary.
Description
The River of Time brings together twelve of David Brin's finest stories, including "The Crystal Spheres," which won the Hugo Award for Best Science Fiction Short Story in 1985. Here are powerful tales of heroism and humanity, playful excursions into realms of fancy, and profound meditations on time, memory, and our place in the universe. Who guides our fate? And can we ever hope to wrest control for ourselves? "The Crystal Spheres" offers a fantastic explanation for the Great Silence. Instead of being latecomers, might humanity have come upon the scene too early? "The Loom of Thessaly" merges classical mythology with impudent modern spirit in a science-fiction classic that speculates on the nature of reality. "Thor Meets Captain America" offers an alternate history exploring a chilling scenario behind the Holocaust. In this parallel world, the Nazis narrowly avoid defeat in World War II when they are championed by the gods of the Norse Pantheon. Sample these and other speculations into the future of humanity in The River of Time. Table of Contents: "The Crystal Spheres" "The Loom of Thessaly" "The Fourth Vocation of George Gustaf" "Senses Three and Six" "Toujours Voir" "A Stage of Memory" "Just a Hint" "Tank Farm Dynamo" "Thor Meets Captain America" "Lungfish" "News from 2025" "The River of Time.
About the Author
David Brin is a physicist, futurist, and science fiction author. His books include The Postman, Existence, Startide Rising, Earth, Glory Season, The Uplift War and Kiln People. He speaks widely about the future and appears on many science shows, such as Life After People and Alien Encounters. His nonfiction book, The Transparent Society: Will Technology Force Us to Choose Between Freedom and Privacy? explores issues of secrecy and accountability in the modern world and won the Freedom of Speech Award of the American Library association.