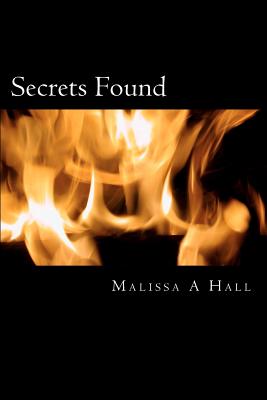 Secrets Found
Secrets Found - The Trilogy
Paperback

* Individual store prices may vary.
Other Editions of This Title:
Paperback (10/11/2011)
Description
Harrison White never expected to have his world turned upside down...again. Raised by his oldest brother when their father's untimely death joined hands with their mother's disappearance years before he thought the world already threw everything at him. News about who his mother really was brought him to his knees as he learns of a responsibility that now rests on his young shoulders. He thought the hardest thing he had to do this year was graduate high school not become something he wasn't. Hunted by a member of the Benandanti Harrison learns that there are things creeping among the shadows. Things that not only go bump in the night but turn your dreams into nightmares and emerge straight into your reality. He has to learn to survive and to fight not only for himself, but for those that he's supposed to save. In a world of magic he is forced to follow the path his mother laid out for another. Only one question still remains.... When the shadows close in.....do you run or fight?
Createspace Independent Publishing Platform, 9781480246294, 186pp.
Publication Date: December 31, 2012
About the Author
Malissa Hall was raised by a rancher's son and a farmer's daughter. Born on the west coast but raised on the Islands and settled in the Midwest she had a slightly nomadic childhood which is typical of a Navy 'brat.' Married to a supportive 'redneck' husband, they combined their individual families, plus one, and raised five children together. Recently relocated to rural Georgia from Illinois, she spends most of her days writing and enjoying being an 'at-home' mom for their youngest son. In her hours away from typing on the computer she enjoys camping, reading, gardening, traveling and feeds her addiction to the Syfy and BBC channel. Her love of reading was passed on from her parents while her creative spark began when she started to write short stories for first her younger brother while in her youth that grew to spinning stories for her children as they were growing up. She finally decided to put them down in short novels for the young adult reading genera. She has a vast span of authors that she draws her inspiration and joy of reading from. Ranging from Edgar Allan Poe, Harper Lee, Shakespeare and Homer to the notoriously funny, late Erma Bombeck to the current internationally know authors who share her love of fiction; Nora Robert, Ilona Andrews, Jeanine Frost, Patricia Briggs, Keri Arthur, Laurell K Hamiliton, Kim Harrison, Carrie Vaughn and Karen Chance. Blessed Be!