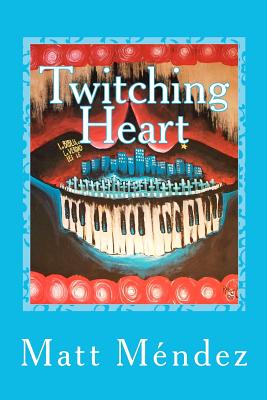 Twitching Heart
Paperback

* Individual store prices may vary.
Description
This is exactly how a winning debut should read-fluid and raw, redemptive and inevitable. Underneath the humor runs a gifted storyteller's nuanced take on the paradox of the outsider. A triumphant first swing from one of the new stars in the next generation of Chicano lit. --Manuel Mu oz, author of What You See in the Dark M ndez's stories emerge out of the gritty and working-class barrios of El Paso. At times gesturing towards the magical realism south of the border, his characters struggle to carve out a piece of the "American Dream," but the difficulties they endure often leave them speechless. This is where M ndez's strength as a writer is most visible. While his characters struggle to find the right words, he does not. His prose is restrained, his metaphors apt, and his details are damn near perfect. The desert might be unforgiving, but M ndez is able to impart a degree of grace into his stories without resorting to sentimentality. One of the sharpest young writers in the Southwest, he gives voice to a region that has remained on the periphery of American literature for far too long. His will be a career to watch closely. --D. Seth Horton, Series Editor, New Stories from the Southwest and Series Co-Editor, Best of the West: New Stories from the Wide Side of the Missouri El Paso is at the center of the new map of the West. Matt M ndez writes from, and about, Chuco's heart. --Dagoberto Gilb, author of Before the End, After the Beginning Born in El Paso (Chuco), TX Matt M ndez joined after the Air Force after graduating high school and after four years of active duty moved to Tucson, AZ where he works as an aircraft technician. He attended Pima Community College and the University of Arizona where he graduated magna cum laude with a B.A in Media Arts. He went on to earn an MFA from the University of Arizona where he has taught fiction and other writing courses. Matt M ndez has been a speaker for Pima Community College's Adelante Program, a program designed to help Chicanos earn college degrees, a community organizer working with teachers from TUSDs banned MAS curriculum, and a facilitator of creative writing workshops with Tucson youth. He also reviews books for the El Paso Times and currently lives in Tucson with his wife and daughter.
Createspace Independent Publishing Platform, 9781480257023, 170pp.
Publication Date: November 16, 2012