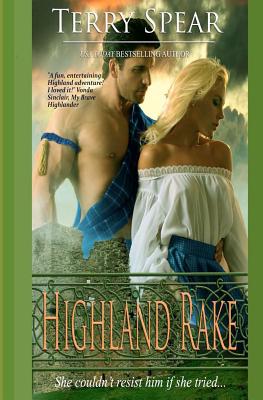 Highland Rake (Paperback)
Createspace Independent Publishing Platform, 9781480259034, 390pp.
Publication Date: November 22, 2012
* Individual store prices may vary.
Description
Dougald MacNeill is the next to youngest MacNeill brother and he's not about to settle down, until Lady Alana Cameron is placed squarely in his lap...and then, the trouble begins. When Dougald finds Alana roaming the heather on the MacNeill lands, he takes her in hand to see his laird brother James at Craigly Castle to determine her fate. But who has sent her there and why? Her uncle, laird of the Cameron clan, that has warred with the MacNeills for years, has made a marriage arrangement with another clan and now that is even at stake. Having witnessed her father's death, and even believing he had returned her home when all along he had been dead, Alana discovers she has the gift, or curse, of seeing the newly departed and sometimes those who should have long ago passed over. Her own deceased brother continues to plague her, the rake, and now another, who is very much of the flesh, Dougald MacNeill, has her thinking marrying a rake might just have its benefits. Dougald's sister, who is one feisty ghost, has offered to help Alana keep Dougald in line if he thinks of even straying. But who sent Alana on a fool's errand in the first place to remove her from the Cameron's lands and set her squarely in Dougald's care, and who really killed her father and her brother, and what has it all to do with Alana? Will she and Dougald learn the truth before it is too late?
About the Author
About the Author USA Today bestselling and an award-winning author of urban fantasy and medieval romantic suspense, Terry Spear also writes true stories for adult and young adult audiences. She's a retired lieutenant colonel in the U.S. Army Reserves and has an MBA from Monmouth University. She also creates award-winning teddy bears, Wilde & Woolly Bears, that are personalized that have found homes all over the world. When she's not writing or making bears, she's teaching online writing courses or gardening. Her family has roots in the Highlands of Scotland where her love of all things Scottish came into being. Originally from California, she's lived in eight states and now resides in the heart of Texas. She is the author of the Heart of the Wolf series and the Heart of the Jaguar series, plus numerous other paranormal romance and historical romance novels. For more information, please visit www.terryspear.com, or follow her on Twitter, @TerrySpear. She is also on Facebook at http: //www.facebook.com/terry.spear .