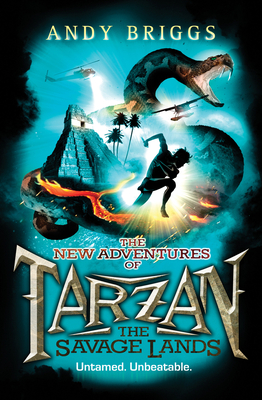 The Savage Lands (Paperback)
Open Road Media E-Riginal, 9781480400146, 202pp.
Publication Date: October 8, 2013
Description
The treacherous Lord Greystoke arrives at the logger's camp in the Congo, and will stop at nothing to find and assassinate his long-lost cousin, Tarzan. Robbie and Jane set out through the jungle to warn Tarzan, and find themselves trapped in the sprawling ancient city of Opar, where the insane Queen La rules an army of man-eating apes. With a volcano threatening to explode, Tarzan, Robbie, and Jane must form an unlikely alliance to save themselves. Not everyone will make it out alive.
About the Author
Andy Briggs is a British author and screenwriter. He created the Hero.com series and the Villain.net anti-series for Oxford University Publishing, which have now been published around the world.
Advertisement