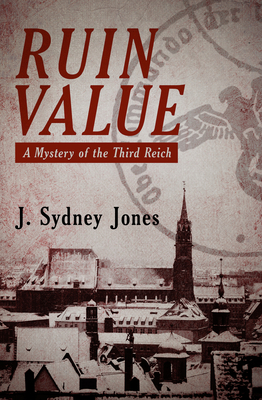 Ruin Value (Paperback)
A Mystery of the Third Reich
Mysteriouspress.Com/Open Road, 9781480426917, 293pp.
Publication Date: October 1, 2013
* Individual store prices may vary.
Description
As Europe prepares for the Nuremberg trials, a killer stalks a broken city
Nuremberg is a dead city. In the aftermath of World War II, two-thirds of its population has fled or is deceased, with thirty thousand bodies turning the ruined industrial center into a massive open grave. Here, the vilest war criminals in history will be tried. But in Nuremberg's dark streets and back alleys, chaos rules.Captain Nathan Morgan is one of those charged with bringing order to the home of the war crime trials. A New York homicide detective who spent the war in Army intelligence, he was born to be a spy—and now, in 1945, there is no finer place for his trade than Nuremberg. As the US grapples with the Soviets for postwar supremacy, a serial murderer targets the occupying forces. Nathan Morgan may be the perfect spy, but it's time for him to turn cop once more. 
About the Author
J. Sydney Jones (b. 1948) is an American author of fiction and nonfiction. Born in the United States, he studied abroad in Vienna in 1968 and later returned to Austria to live there for nearly two decades. In the late 1970s he began writing travel books, many of which concern central Europe, and published his first thriller, Time of the Wolf, in 1990. In 2009 Jones published The Empty Mirror, a mystery set in late-nineteenth-century Vienna that would become the first book in his Viennese Mystery series, of which the most recent installment is The Keeper of Hands (2013). Jones lives with his wife and son in California.