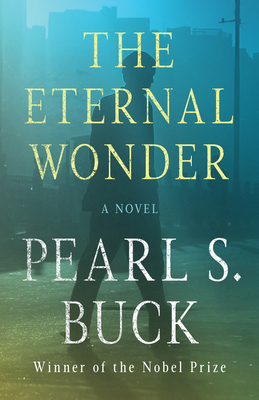 The Eternal Wonder
Paperback

* Individual store prices may vary.
Other Editions of This Title:
Hardcover (1/21/2014)
Description
A recently discovered novel written by Pearl S. Buck at the end of her life in 1973, "The Eternal Wonder" tells the coming-of-age story of Randolph Colfax (Rann for short), an extraordinarily gifted young man whose search for meaning and purpose leads him to New York, England, Paris, on a mission patrolling the DMZ in Korea that will change his life forever--and, ultimately, to love.
Rann falls for the beautiful and equally brilliant Stephanie Kung, who lives in Paris with her Chinese father and has not seen her American mother since she abandoned the family when Stephanie was six years old. Both Rann and Stephanie yearn for a sense of genuine identity. Rann feels plagued by his voracious intellectual curiosity and strives to integrate his life of the mind with his experience in the world. Stephanie struggles to reconcile the Chinese part of herself with her American and French selves. Separated for long periods of time, their final reunion leads to a conclusion that even Rann, in all his hard-earned wisdom, could never have imagined.
A moving and mesmerizing fictional exploration of the themes that meant so much to Pearl S. Buck in her life, this final work is perhaps her most personal and passionate, and will no doubt appeal to the millions of readers who have treasured her novels for generations.
Open Road Media, 9781480439702, 288pp.
Publication Date: October 22, 2013
About the Author
Pearl S. Buck (1892-1973) was a bestselling and Nobel Prize-winning author. Her classic novel The Good Earth (1931) was awarded a Pulitzer Prize and William Dean Howells Medal. Born in Hillsboro, West Virginia, Buck was the daughter of missionaries and spent much of the first half of her life in China, where many of her books are set. In 1934, civil unrest in China forced Buck back to the United States. Throughout her life she worked in support of civil and women's rights, and established Welcome House, the first international, interracial adoption agency. In addition to her highly acclaimed novels, Buck wrote two memoirs and biographies of both of her parents. For her body of work, Buck received the Nobel Prize for Literature in 1938, the first American woman to have done so. She died in Vermont.