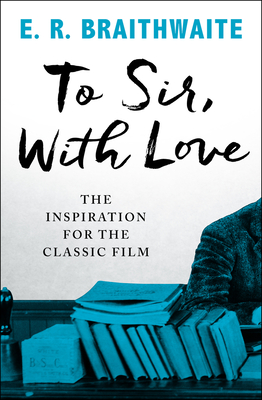 To Sir, with Love (Paperback)
Open Road Media, 9781480457515, 223pp.
Publication Date: January 14, 2014
Other Editions of This Title:
Paperback, Marathi (4/1/2015)
MP3 CD (12/5/2017)
Mass Market Paperbound (10/1/1990)
Paperback (9/2/2014)
Prebound (10/1/1990)
* Individual store prices may vary.
Description
This schoolroom drama that inspired the classic Sydney Poitier film is "a microcosm of the racial issues . . . A dramatic picture of discrimination" (Kirkus Reviews).
With opportunities for black men limited in post-World War II London, Rick Braithwaite, a former Royal Air Force pilot and Cambridge-educated engineer, accepts a teaching position that puts him in charge of a class of angry, unmotivated, bigoted white teenagers whom the system has mostly abandoned. When his efforts to reach these troubled students are met with threats, suspicion, and derision, Braithwaite takes a radical new approach. He will treat his students as people poised to enter the adult world. He will teach them to respect themselves and to call him "Sir." He will open up vistas before them that they never knew existed. And over the course of a remarkable year, he will touch the lives of his students in extraordinary ways, even as they in turn, unexpectedly and profoundly, touch his.
Based on actual events in the author's life, To Sir, With Love is a powerfully moving story that celebrates courage, commitment, and vision, and is the inspiration for the classic film starring Sidney Poitier.
About the Author
E. R. Braithwaite was born in British Guiana (now Guyana) in 1912. Educated at the City College of New York and the University of Cambridge, he served in the Royal Air Force during World War II. Braithwaite spent 1950 to 1960 in London, first as a schoolteacher and then as a welfare worker--experiences he described in To Sir, With Love and Paid Servant, respectively. In 1966 he was appointed Guyana's ambassador and permanent representative to the United Nations. He also held positions at the World Veterans Federation and UNESCO, was a professor of English at New York University's Institute for Afro-American Affairs, taught creative writing at Howard University, and was the author of five nonfiction books and two novels. He passed away in 2016 at the age of 104.