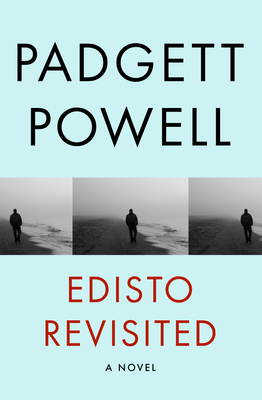 Edisto Revisited
Paperback

* Individual store prices may vary.
Description
In the sequel to Powell's acclaimed debut, Edisto, Simons Manigault is older--if not particularly wiser--and searching for the cure to his restlessness in memory, travel, and forbidden love
Fourteen years after we first met Simons Manigault, our protagonist is newly graduated from Clemson University, bored, unfocused, and idling his summer away at his mother's home in Edisto, South Carolina. Not yet ready to fully embrace adulthood, Simons finds himself surrendering to cynicism, as well as to the temptations of his "turned-out-well" first cousin, Patricia.
To avoid sinking further into his rut, Simons embarks on a road trip through the South. After a disastrous stint as a Corpus Christi fisherman, he exits the Lone Star State, doubling back to the Louisiana bayou to spend some quality time with his former friend and mentor--and his mother's ex-lover--Taurus. But as even Taurus's once sought-after wisdom wears thin, Simons begins to suspect that the grass is not greener on the other side--it may be burnt, brown, and dead wherever he goes.
Padgett Powell's literary return to Edisto is as outrageous, witty, and bitingly sharp as its predecessor. Readers who adored their first meeting with Simons Manigault will relish a second helping of his ennui and bad behavior. Newcomers will likewise be heartily glad they made the trip.
Open Road Media, 9781480464155, 178pp.
Publication Date: January 7, 2014
About the Author
Padgett Powell is the author of six novels, including The Interrogative Mood, You & Me, and Edisto, a finalist for the National Book Award; and three story collections. His writing has appeared in the New Yorker, Harper's Magazine, Little Star, and the Paris Review, and he is the recipient of the Rome Fellowship in Literature from the American Academy of Arts and Letters, as well as the Whiting Writers' Award and the James Tait Black Prize in fiction, the UK's oldest literary award.