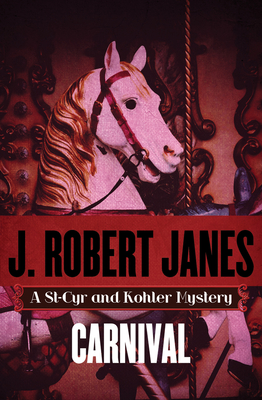 Carnival (St-Cyr and Kohler) (Paperback)
Mysteriouspress.Com/Open Road, 9781480468153, 367pp.
Publication Date: May 13, 2014
* Individual store prices may vary.
Description
Amid the ruins of an abandoned Alsatian carnival, St-Cyr and Kohler investigate a pair of suspicious suicides
During the Great War, Hermann Kohler and Jean-Louis St-Cyr fought in Alsace on opposite sides of the barbed wire. Two decades later, they return as partners: a Gestapo officer and a French cop investigating everyday crimes in a world gone mad with war. In February 1943, Alsace is unrecognizable--an occupied country where speaking French is all it takes to lose one's freedom. St-Cyr and Kohler have been summoned to a POW camp where soldiers and r sistants manufacture textiles on the grounds of a deserted carnival. Where industry and warfare overlap, they will find a conspiracy worthy of the most twisted house of mirrors.
Two prisoners of this garish, decrepit circus have killed themselves, and the jailers must at least make a show of finding out why. Although the trenches of the Great War are long gone, St-Cyr and Kohler find that in Alsace, the fires of battle smolder still.

About the Author
J. Robert Janes (b. 1935) is a mystery author best known for writing historical thrillers. Born in Toronto, he holds degrees in mining and geology, and worked as an engineer, university professor, and textbook author before he started writing fiction. He began his career as a novelist by writing young adult books, starting with The Odd-Lot Boys and the Tree-Fort War (1976). He wrote his last young adult novel, Murder in the Market, in 1985, by which time he had begun writing for adults, starting with the four-novel Richard Hagen series. In 1992, Janes published Mayhem, the first in the long-running St-Cyr and Kohler series for which he is best known. These police procedurals set in Nazi-occupied France have been praised for the author's attention to historical detail, as well as their swift-moving plots. The thirteenth in the series, Bellringer, was published in 2012.